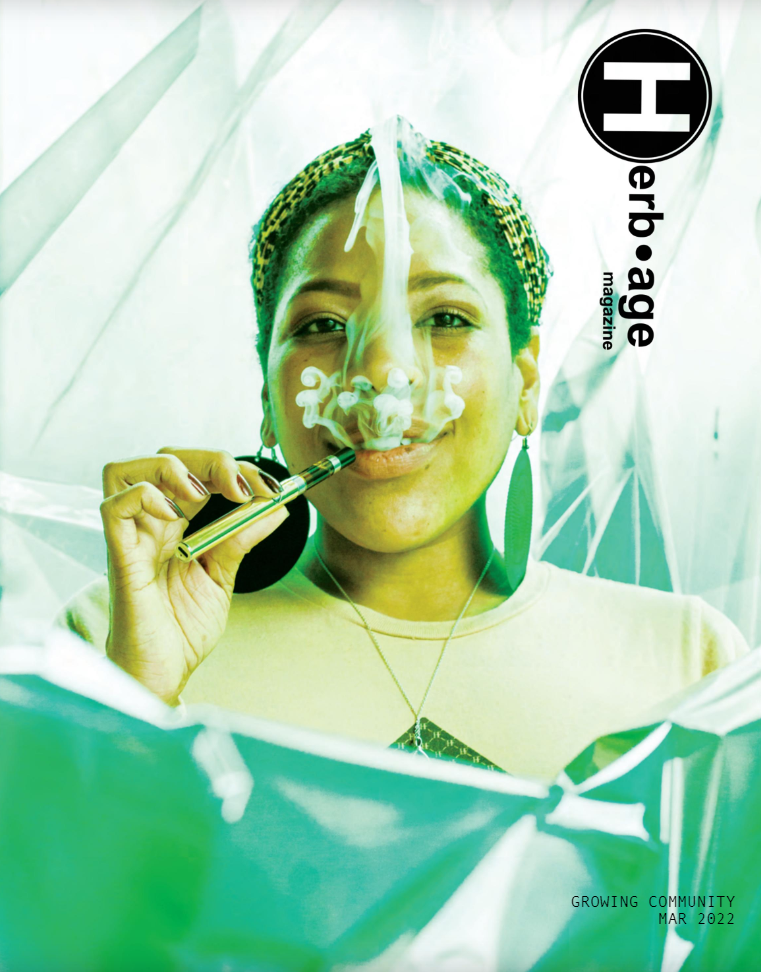 Photo by Brett Hicks on behalf of Hicksford Farms LLC
Herbage Magazine of Oklahoma gave us a huge honor and published one of our photos on the front cover of the March 2022 edition. The picture includes one of our budtenders, Breanna Thornton, vaping a full spectrum Glueberry OG cartridge made from Hicksford Farms flower. 
A message from the model:
"Picture it; the year is 1994. Little Breanna is running around with her mom's video camera taking photos and videos of just about anything and anyone. Looking back now, I was playing out a scene that hadn't happened…just yet. For me, being seen and heard has never been a problem, because I have always been rambunctious, funny, witty, and overall; awesome. My problem only lies within my path, and making sure it coincides with that of God. God made it very certain to me that I would be seen, heard, and that I would be a messenger of some kind.
Fast forward 30 something years, and now you can find me on the front cover of Herbage Magazine, behind the counters at CannaMed Calera & Durant, or at Hicksford Farms/Good Oil Boys/Hicksford Kitchens. In these places, I am able to spread the message of clean cannabis and how what you put into your body truly matters.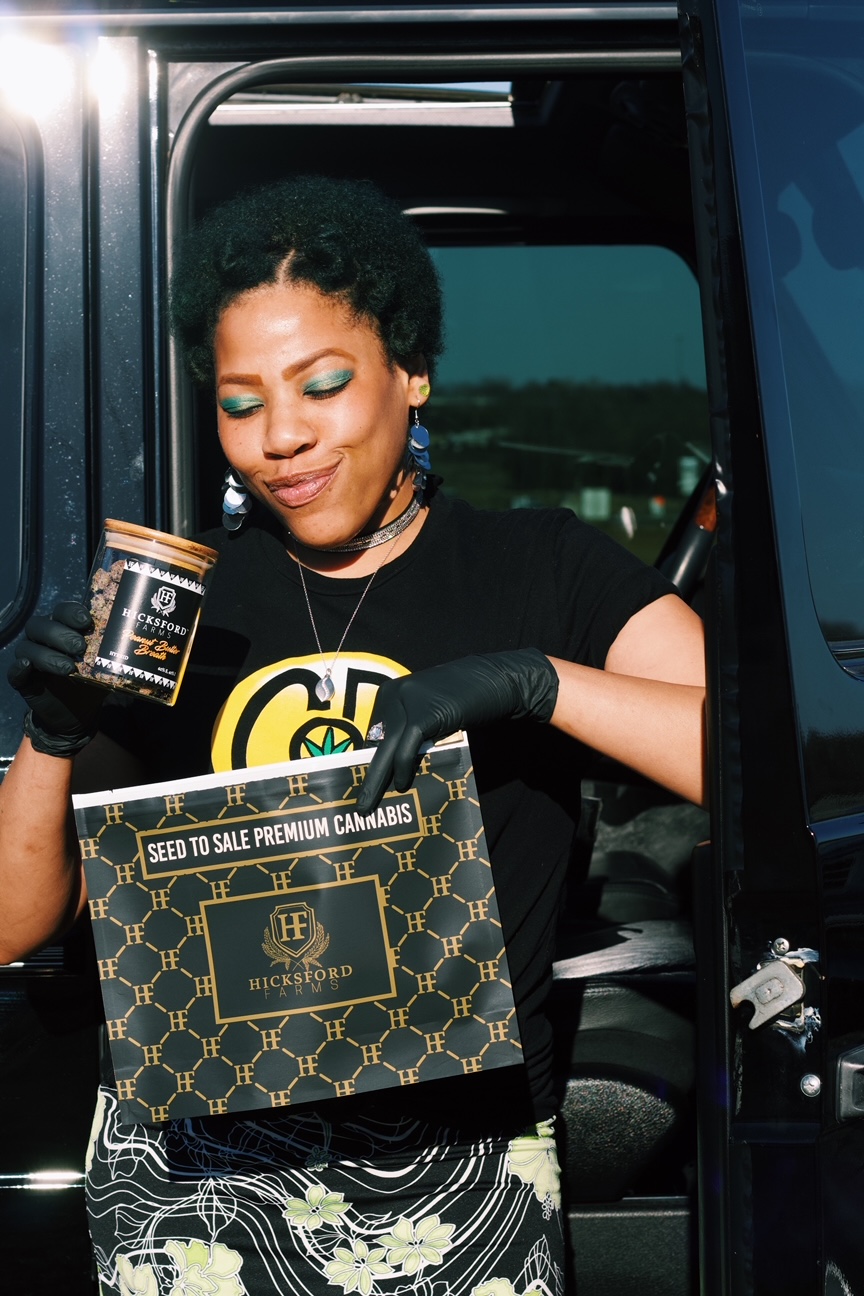 To me, to be great is more than compliments, or success, to be great is to learn from your mistakes, and to make the absolute most out of each day/situation. I learned that my biggest sacrifice that I could give the world is to be great for God, so that I could be the best of me for mankind.
To you, you may see just a budtender named Breanna, but to me this photo portrays a message of God and the path I am on, grace, strides towards success, Elite Medicine, and meaningful jewelry that represents my lovely family on earth and in Heaven. All these things make me eternally grateful to the Hicksford Farms family and Herbage Magazine. Thank you so much for the opportunity!